Cosmetic Dentistry
Today, cosmetic dentistry is more popular than ever, from whitening and shaping to closing spaces and replacing teeth. And dentists have a wide array of tools and techniques at their disposal for improving the look of your smile.

Orthodontics
Orthodontics is when the teeth are straightened or moved in order to improve the appearance of your smile by correcting the alignment of your teeth. An incorrect bite can lead to long term dental problems.

Root Canal
This dental procedure is carried out when the innermost part of the tooth 'the pulp' becomes badly decayed or infected. If left untreated, the tooth will begin to die which could lead to the loss of the tooth.

Dental Implants
Dental Implants are the latest innovation to replace a missing tooth or a number of teeth. An implant consists of an artificial titanium rod which is placed directly into the jaw bone and acts as a replacement of the natural tooth.
Schedule an appointment. Step towards healthy teeth.
Fill-up a basic information form or call our helpline number for an appointment.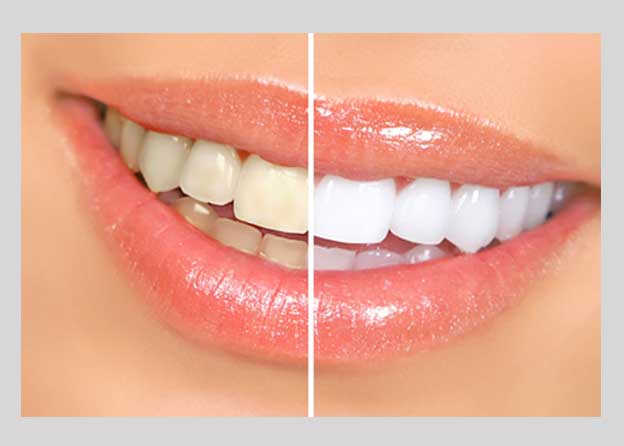 Tooth whitening
Tooth whitening lightens teeth and helps to remove stains and discoloration. Whitening is among the most popular cosmetic dental procedures because it can greatly improve how your teeth look. If you smoke or consume a lot of staining foods or drinks, you may see the whiteness start to fade in as little as one month. If you avoid these sources of staining, you may not need another whitening treatment for 6 to 12 months.
Esthetic dentistry (Filling)
Quite a few patients see us wanting to upgrade their silver fillings. They want outdated metal fillings removed and replaced with tooth-colored fillings. They typically cite esthetic and overall health concerns about their metal fillings. Esthetics of your smile can be drastically enhanced using a far more natural, tooth-colored repair. There are several good reasons why it's smart to upgrade to a tooth-colored porcelain "filling" or a resin composite filling.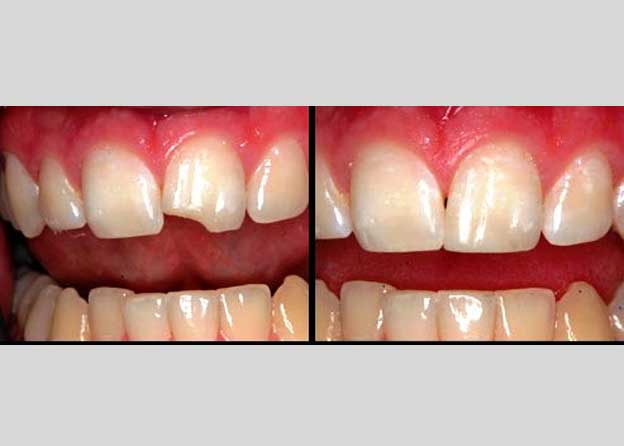 Esthetic dentistry (Bonding)
For bonding of front teeth and back teeth the most aesthetic composite material is used. It is unique with the fact that it transmits light in the same way as the natural structure of the tooth. This makes it possible to achieve naturalness of the colour of the dental restoration, unattainable for conventional materials. Developed exclusively for the aesthetic purposes of dentistry, it can make bonding and fillings absolutely indistinguishable.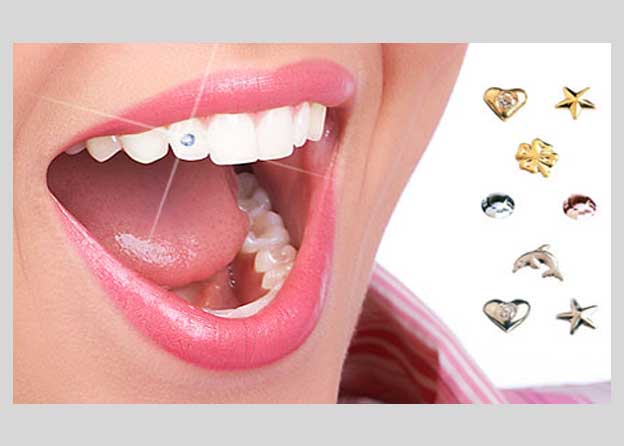 Tooth jewellery
Tooth jewellery is a simple way to add sparkles to your smile. Dental jewellery is much in demand in these days in cosmetic dentistry. Most are making this style statement not only to surprise friends with a sparkling crystal glass design, or something in gold with a twinkle of ruby or diamond, but also add zing in life. These tiny little designs are great fun, and since there is no drilling involved, they won't harm your teeth.